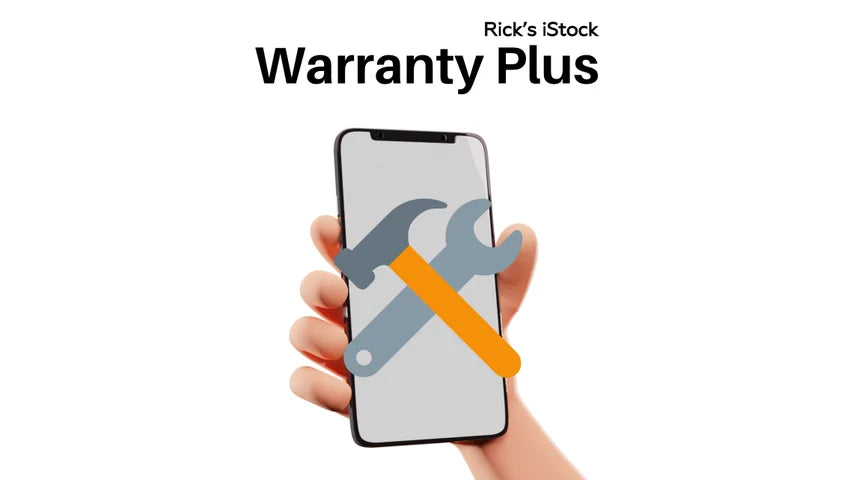 All-In-One Solution for added support and protection.
What's Included?
Full Hardware Coverage

Your device comes with warranty against functionality defects and is eligible for coverage on any hardware issues  (Digitizer, Face ID, Flip Switch, Front Camera, LCD, Microphone, Proximity Sensor, Rear Camera, Vibration, Bluetooth, Ear Speaker, Flashlight, Loud Speaker, Power Button, Volume Down Button, Volume Up Button, Screen Rotation, Ultrawide Camera, Video Microphone) and more!

Immediate Replacement

Access to convenience and immediate replacements. If the device has any hardware issues, you are welcome to come to our location and replace your device right away. If we do not have the same device in stock we can order it or repair it within 24 hours.

Lifetime Warranty

Your device has lifetime full hardware coverage until subscription is canceled.

Service Free Pickup & Delivery

By collecting subscriptions it allows us to maintain immediate assistance with any inconvenience that you might have at any time, free of additional charges.

Upgrade Discounts

By subscribing to Warranty Plus you also have the ability to get Upgrade benefits, with a minimum of just 6 months of subscription you're eligible to get 20% more trade-in value on your device plus $50 off on your new device!

Physical Damages

Physical damages aren't covered with Warranty Plus, however our team will still assist by providing repaires at a discounted price for all Rick's iStock Warranty Plus members.

24/7 Support

Immediate phone call or text assistance, a team member will be available and ready to help at any time of the day.
Subscription Policy
Activating your subscription: Please provide either your receipt #, phone number or email associated with your receipt in seller notes in order for us to apply coverage on the devices you purchased through us. As always if you need any assistance or have further question please contact customer support at (602) 759-0099.
After subscribing to Warranty Plus if subscription is canceled at any time, the device no longer has any Warranty with Rick's iStock.
Rick's iStock customers have 14 days after their initial purchase of a phone to subscribe to Warranty plus, anytime after that, the device will need to be tested before subscribing. Subscription is limited to one device.
Subscription is not refundable.