Regular price

From $340.00 USD

Regular price

Sale price

From $340.00 USD

Unit price

per

Regular price

From $500.00 USD

Regular price

Sale price

From $500.00 USD

Unit price

per

Regular price

From $300.00 USD

Regular price

Sale price

From $300.00 USD

Unit price

per

Regular price

From $170.00 USD

Regular price

Sale price

From $170.00 USD

Unit price

per

Regular price

$210.00 USD

Regular price

Sale price

$210.00 USD

Unit price

per

Regular price

From $165.00 USD

Regular price

Sale price

From $165.00 USD

Unit price

per

Regular price

From $950.00 USD

Regular price

Sale price

From $950.00 USD

Unit price

per

Regular price

From $800.00 USD

Regular price

Sale price

From $800.00 USD

Unit price

per

Regular price

From $800.00 USD

Regular price

Sale price

From $800.00 USD

Unit price

per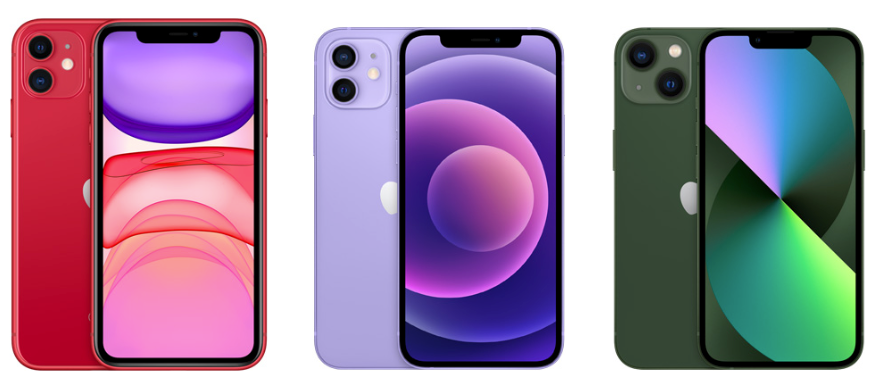 Compare iPhone models
When comparing iPhone models, it's important to consider all factors. By doing your research and comparing the available options, you can find an iPhone model that meets your needs. Click here to compare.
FAQ
Are the used iPhones sold by Rick's iStock in good condition?

Yes! Rick's iStock has a quality assurance process in place to ensure that all of the used iPhones they sell are in good working condition and free from any defects.

Does Rick's iStock offer a warranty on their used iPhones?

Yes! Depending on the model, you may be eligible for a warranty when you purchase a used iPhone from Rick's iStock. The warranty period and coverage may vary based on the specific iPhone model.


How can I pay for my used iPhone from Rick's iStock?

Rick's iStock provide the best service and options for purchasing a pre-owned device by offering trade-ins, financing and leasing programs.

Will I receive a charger and accessories with my used iPhone?

Rick's iStock may include a charger and/or accessories with your used iPhone, depending on the specific product listing. However, this may vary from phone to phone.

Can I return a used iPhone if I'm not satisfied with my purchase?

Yes! Rick's iStock has a 7-day return policy for used iPhones. If you're not satisfied with your purchase, you can return it within 7 days for a full refund or exchange.

Can I trade in my old iPhone when buying a used iPhone from Rick's iStock?

Yes! Rick's iStock has a trade-in program that allows you to get credit towards the purchase of a used iPhone. The amount of credit you receive may vary depending on the condition of your old iPhone.
How long does shipping take for a used iPhone from Rick's iStock?

Shipping times may vary depending on your location and the shipping method you choose. However, Rick's iStock typically ships orders within 1-2 business days of receiving payment.

Will my used iPhone come with a SIM card?

The used iPhones sold by Rick's iStock may or may not come with a SIM card. If you need a SIM card, you can purchase one separately or contact your wireless carrier for assistance.
Can I contact customer service if I have questions about my used iPhone purchase?

Absolutely! Rick's iStock has a dedicated customer service team that is available to answer any questions you may have before or after your purchase. You can contact them via email or phone.